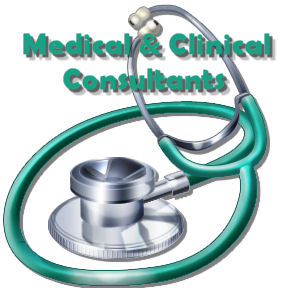 Taking the leap from critical bedside care to entrepreneurial freedom as a freelance agent is a success story in its own. This milestone brings with it limitless benefits that can dramatically alter an individual's mindset and career path. From that point of embracing change and practicing as a freelance agent, the world (as I know it) seems to have transformed to an immense universe of fresh possibilities, untrodden destinations, and diverse connections where wealth, health, and abundance thrive.
The benefits of being a freelance agent are uniquely compelling
The benefits of being a freelance agent are uniquely compelling given the ideal momentum, platform, and networks. For most health care providers, the journey begins when individuals seek creative, income-generating alternatives. In addition, eschewing the demands and stress of working for a big boss. This is a potentially life-changing drive, powered by a yearning for economic security and a promising future aligned with medical or health-related innovations and solutions.
Inception to freelance agent transition
Inception to freelancing, as in many transitions, can be grueling because it requires people to somehow change focus. At the same time, the experience can bring lasting memories and a solid transformation that equates to fresh, insightful and passionate inspiration — unleashing inner strengths that empower us all together.  When the concept to change is potent enough towards independent practice, individuals can even manifest an immovable commitment towards continued personal development and success.
As health care practitioners, making the switch to freelancing or choosing to practice as independent contractors can bring myriad benefits and revelations. These have enthralled creative minds, medical visionaries, and business builders whose primary goals are still to provide medical solutions and quality products and services. More and more clinicians are becoming independent professionals.
Here are a few benefits and tips that may be useful for solo practitioners in today's competitive milieu as a freelance agent:
Enjoy a wide variety of projects, even while at home, as a freelance agent

At the comfort of your home or your favorite happy place, you establish your own patterns of working. You cultivate your ideal way of living each day. As a freelance nurse agent, you benefit from taking on different projects day by day. You will especially delight in choosing to work on those that you love to do.

The satisfaction of working on what gives you fulfillment.

As a soloist freelance agent, you have the glorious freedom to grab only your projects of choice. After all, you are your own boss! Benefits include setting your own standards. In addition, establishing your own creative processes and framework. You will be able to continue developing your skills while on the job. Take responsibility for each task as a solo freelance agent. Everything seems to come out naturally with freelance agents and independent contractors or consultants. Moreover, this is especially true since you are entitled to do most everything that you love to do.

Setting your own working hours, as a freelance agent.

No more 40-hour work weeks, at least not dictated by others. You will have more liberty to do the things that keep us fit, happy, and healthy. Keeping track of your hours is wise, and will help you utilize your time productively. There are loads of tools and online apps that could aid you in effective time management.

You are your own product or service. Branding as a freelance agent.

As a freelance agent, you set your own goals.

You are entitled to work for your dreams and career path the exact way you want to, leveraging on past experiences and knowledge as a medical professional. Have fun developing your personal long term economic goals, which are essential to sustaining your career. You can plot and gradually work your way to achieving every life-goal, without much pressure or rules.

The privilege of engaging in innovative endeavors and business opportunities

It is wise for independent contractors and freelancers to spend some time each day, even an hour, for business development and researching on future tasks where you can optimally market yourself. A good plan is still the surest effective way to secure a stable future for you and your family. Happy planning!
On a personal note, as a freelance nurse, life as a newbie freelance agent is both challenging and full of surprises. Whatever the reasons you make the leap, staying positive, well-equipped, and connected to people and trends. Keep relevant to your craft as a health care practitioner vital to nurturing your existence in this dynamic medical industry.  An attitude of eager willingness to explore the business world is also pivotal. As a result, the benefits of a freelance agent will render the freelance nurse receptive to the abundant benefits freelancing brings.
The author is a professional nurse, with a passion for being independent as a freelance nurse consultant.