Establishing synergistic relationships for successful market penetration and perpetual sales through utilization of Group Purchasing and Group Buying Organizations, Government Contracts, National, Regional or Local Contracts for Medical Product Promotion.
Healthcare providers rely on group purchasing organizations (GPO) to negotiate contracts with vendors of medical products and service providers. A group purchasing organization (GPO) helps healthcare providers, such as hospitals, nursing homes, clinics, physicians and home health agencies, realize savings by aggregating purchasing volume and using that leverage to negotiate discounts with manufacturers, distributors, vendors, suppliers and a multitude of service providers.
The landscape with nearly 1,000 Medical Product Group Buying & Purchasing Organizations is an ever changing industry in the medical sales arena. Choosing the right medical sales partners that will represent your product(s) is a big decision, a huge undertaking, and the results can have a lasting impact on your company — good or bad.
Group Purchasing Agreements are powerful contract vehicles, but they do not create demand, and typically will not make sales by themselves.
As your company makes a commitment to sales, you will need a specific marketing strategy to achieve your sales goals. Independent Sales Reps, Manufacturer Reps and distributors will additionally support your contract awards through introductions and product promotion, along with additional vendor support opportunities offered by the contracting agency. (See a few statistics on Buying Groups and other marketing opportunities in the USA)
Government Contracting
MedCepts provides assistance to successfully target and accelerate business growth with the world's largest client – the federal government. ($40+ billion market) VA Hospitals, Clinics, Military Base healthcare facilities and other Government agencies.
Federal government agencies and other major group buying organizations have aggressive goals aimed at spending a specific percentage of their annual budgets with small businesses – diversity businesses, minority owned and veteran owned businesses. Purchasing agents look to the small business community to provide services and products to achieve their contracting goals – (small business goals while also ensuring compliance with environmental and socio-economic laws and regulations.) See additional information below – Doing Business with the VA.
We can offer minimum assistance with contracting to delegating Four of our elite team members focused completely on Group Purchasing contracting; these are four members with TOP references from key executives for some of the largest Group Purchasing and Buying Groups in the nation – They sit on the executive committees of two major organizations that the Group Purchasing / Buying Groups and large hospital systems belong to. These organizations assist the healthcare entities in lobbying efforts in Washington, for things like reimbursement, Medicare rulings, and healthcare policy decisions in general. Additional considerations for employing a few of our dedicated team members is related to international sales experience for potential focus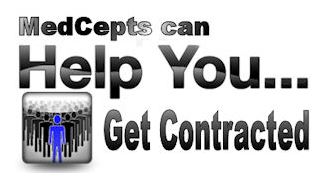 in that phase of your business plan. Network & Resources for medical sales business development for Medical Product and Service Providers – Unique Health care Marketing Solutions for medical product manufacturers, medical product providers, medical sales reps, independent sales reps and manufacturer representatives. Nationwide Medical Product Launch or National Medical Product Promotion. Group purchasing organization, Medical Buying Group, Collective buying power, National contracts, Government Contract, GPO, Health Industry Group Purchasing, GPOs, purchasing groups, group purchasing, health industry, health organizations Site Map Medical Product launch, Government Contract assistance, GPO contract assistance, medical distribution channels, medical sales teams, national business introductions, network of independent medical sales reps, medical sales representatives, independent sales reps, manufacturer representatives, medical product distributors, Independent Medical Sales Representatives & Direct medical sales reps Medical Product Distribution Channels and Management Services for your Medical Product launch. National or Regional GPO contract assistance. Government Contracts. Creative medical product marketing solutions. Sales teams to promote contracts.
MedCepts position on Buying Power or GPO Contracts: Obtaining a contract doesn't always mean sales results. (It isn't the total answer for instant sales results.) Working the contracts in combination with a national sales team begins to set the pace for sales. If you already have a sales team in place and they're finding barriers to sales as a result of not having a specific contract, MedCepts can help.
Insight to Doing Business with the VA
The mission of the Department of Veterans Affairs is one of service to more than 27 million veterans who have so unselfishly served their country. To accomplish this mission, the products and services of industry are required by a nationwide system of hospitals, clinics, Veterans Integrated Service Networks (VISN) and data processing centers which require a broad spectrum of goods and services. The VA purchase these goods and services on a national, regional, and local level. So no matter how large or small your business is, VA is a potential customer. Each facility purchases a majority of requirements for direct delivery through its local Acquisition office.
Doing Business with Medical Centers
The Department of Veterans Affairs (VA) operates a nationwide system of hospitals, clinics, Veterans Integrated Service Networks (VISN), data processing centers, and National Cemeteries which require a broad spectrum of goods and services. We purchase these goods and services on a national, regional, and local level. So no matter how large or small your business is, VA is a potential customer. Purchases a majority of its requirements for direct delivery through its local Acquisition and Material Management office.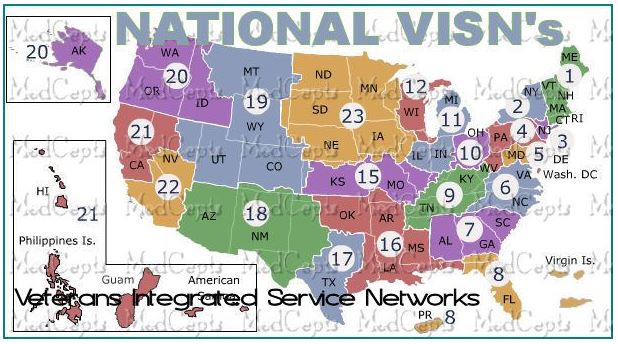 The Office of Small and Disadvantaged Business Utilization (OSDBU) serves as the Department of Veterans Affairs (VA) advocate, to assist and support the interests of small businesses. A related mission of this office is to provide outreach and liaison support to businesses (large and small) and other members of the private sector concerning acquisition related issues. In addition, the office is responsible for monitoring VA implementation and execution of the socioeconomic procurement programs.
The mission of the OSDBU is to advocate for the maximum practicable participation of small, small disadvantaged, veteran-owned, women-owned and empowerment zone businesses in contracts awarded by the Department of Veterans Affairs and in subcontracts which are awarded by VA's prime contractors.
OSDBU is responsible for the development of Department-wide policies, programs and practices relating to small business concerns, including:
–  Educating and training VA staff.
–  Negotiating prime and subcontracting goals with contracting activities.
–  Monitoring achievements and managing information system reports to VA executives.
–  Advising contracting officials on procurement strategies to ensure equitable opportunities for small business concerns.
–  Conducting market research to identify small business sources for competitive actions.
–  Reviewing and approving procurements to assist concerns in SBA's special business development program. As the small business advocates for the Department.
–  OSDBU staff: Train, counsel and assist small businesses in their understanding of federal and agency procurement procedures.
–  Advise businesses on marketing their products and services to VA and other federal agencies.
–  Serve as the liaison office when small businesses encounter payment problems or other difficulties in working with VA offices.