MedCepts is an industry leader supporting innovative, flexible and out-of-the-box performance based compensation within a relationship-based culture.
We boast the largest and oldest online community network of Professionals exclusively in the medical and Healthcare industry. Our original focus has been nationwide USA, with a well balanced multiple millions of network connections and growing daily in an extensive variety of niche specialties in the medical and healthcare industry. We are expanding globally with the growing international needs of our members.
MedCepts is THE Largest, THE Longest Lived, THE Most Active and THE Only Medical Network exclusive to Independent Sales Reps, Independent Contractors, Medical Product Distributors, Independent Consultants, Independent Healthcare providers and Independent Entrepreneurial spirited network in the world!
MedCepts' Recruiting Division rated #2 of 6,000 firms for the Most Influential Recruitment Firms, multiple years running in the top 3 – since 2013
MedCepts is a premiere global network specializing exclusively in the medical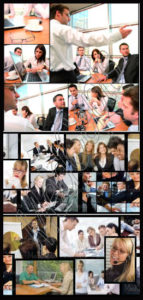 and healthcare related industry. MedCepts provides turnkey solutions for sales and marketing support to both established and emerging medical product device, diagnostic, capital equipment, BioTech, IT, software, bio-pharmaceutical companies, sales associates, distributors, independent manufacturer reps, Contract Consultants, Contract Sales and Health care providers. Additionally, we provide an array of networking resources from the New Idea to Concept and distribution. (patent, packaging, Quality Manufacturing & Compliance, FDA process, Project Management, clinical research, regulatory affairs, machining, finishing, casting, venture capital & more! MedCepts sees beyond tomorrow to achieve superior results today. We focus on you, to drive performance that exceeds your expectations. Our strategic capabilities, team building, personnel development, management abilities, networking resources and solutions are second to none.
Specialty Consultants: From the "New Idea" to Concept and Distribution
─►Specialty Consultants: From the "New Idea" to Concept and Distribution: The MedCepts' Medical Sales & Marketing Network is a diversified network of individuals and companies with experience from the "New Idea to Concept" and distribution: innovators, engineers, inventors, R&D, Regulatory, Testing, start-ups, incubating organizations to Multi-national Fortune 500, market development specialists, Key Opinion Leaders, physicians, hospitals, licensed professionals, clinical researchers, marketing experts, medical sales reps with proven experience, (and those seeking to break into medical sales), distributors, reimbursement experts, territory managers, M&A experts, consultants, investors, venture, component suppliers, and senior level executives with experience in the medical and healthcare related industry.
Recruiting, Team Building, Sales Force Solutions, Sourcing and Outsourcing
─►The focus of our network is to provide support for sourcing and outsourcing processes of the healthcare industry and thus to facilitate the search for suitable contractors for specific services. MedCepts networks with niche specialists and consultants for all life cycles for medical / healthcare related products and services.
     MedCepts is an industry leader supporting innovative, flexible and out-of-the-box performance based compensation within a relationship-based culture – ultimately driving results across the ever-changing landscape of the healthcare industry while revolutionizing interactions between healthcare practitioners, manufacturers, sales representatives and niche specialty consultants.
─►MedCepts Team Building and Sales Force Solutions: Whether you need just a few sales team members, or large teams for Contract Sales Organizations or if you're in the development stages of a new and innovative social network   – Team Building with independent and contract sales reps
─► MedCepts Medical and Clinical Recruitment: MedCepts Medical Recruitment offers resources and scale capabilities required to assist hospitals, long term care / rehab facilities, ambulatory surgery centers, diagnostic centers, medical practices, and all other healthcare related organizations across the U.S. and select international facilities with their recruiting and hiring needs.
MedCepts takes special interest in diversity businesses such as small businesses, veteran owned, woman or minority owned businesses along with products designed or developed by clinicians.
Healthcare providers benefit from Strategic Cost Optimization & Revenue Enhancement Solutions to improve quality patient care and reduce healthcare costs. Competitive pricing by leveraging the power of a large network, direct relationships with medical product manufacturers, service providers and utilization of a network of independent sales representatives.
Networking Dominators, Building Networks, Community Websites, Job boards, Forums, Social Sites, eCommerce
We work directly with companies seeking access to our networking capabilities. We provide networking solutions for business operations for healthcare providers, medical product manufacturers and healthcare related service providers focusing on specialized verticals including pharmaceutical, Life Sciences, Biotech, medical devices, capital equipment, Venture Capital, funding, sales team management, marketing and sales, consulting, technology and staffing services.
MedCepts is a network and resource company for nationwide and global medical sales business development for medical products, service providers and healthcare providers. We provide a network and services that allows you access to:
Assistance with Building Networks, Community Websites, Job boards, Forums, Social Sites, eCommerce..

UAT, development to building communities

Social Networking, Business exposure and branding throughout our network and across the internet
Locate State-of-the-Art medical product Technology from around the world
Strategic Cost Optimization Solutions
Revenue Enhancement Solutions
Marketing & Distribution Solutions
Healthcare Providers
Consultants and Service Providers specializing in the healthcare and medical sector
Research and Development Specialists
Nationwide Medical Product Introductions to Healthcare providers
Find Medical Sales Representatives

Direct Salary Reps, Independent Reps, Contract Sales Reps, Syndicated Sales Teams

Find Independent Medical Sales Representatives, Rep Groups, Managed Sales Teams
Find Direct Medical Sales Representatives
Find Medical Manufacturer Representatives
Find Medical Product Suppliers and Distributors
Find Medical Product Manufacturers
Search our Directory of Medical Associations
Search for Pre-Market and Post-Market Service Providers
Requests for Pricing Quotes, Service Proposals (RFP's / RFI's) and more
Medical Product / Service Launch
Medical Product / Service Introductions
Health Care Marketing Solutions
Medical Sales & Healthcare related Recruiters and Staffing Agencies
Medical Device Jobs
Medical Product Providers  …. and MORE…………..
Get an Inside peek of the extensive network at MedCepts, take a look at our Marketing Capabilities, Global network exposure and Testimonials provided by our members.
***MedCepts takes special interest in physician developed medical products and diversity businesses such as, but not limited to, small businesses, veteran owned, woman or minority owned businesses***