Medical Device and Pharmaceutical Sales Reps Successfully Transition to Virtual Sales Meetings during the Pandemic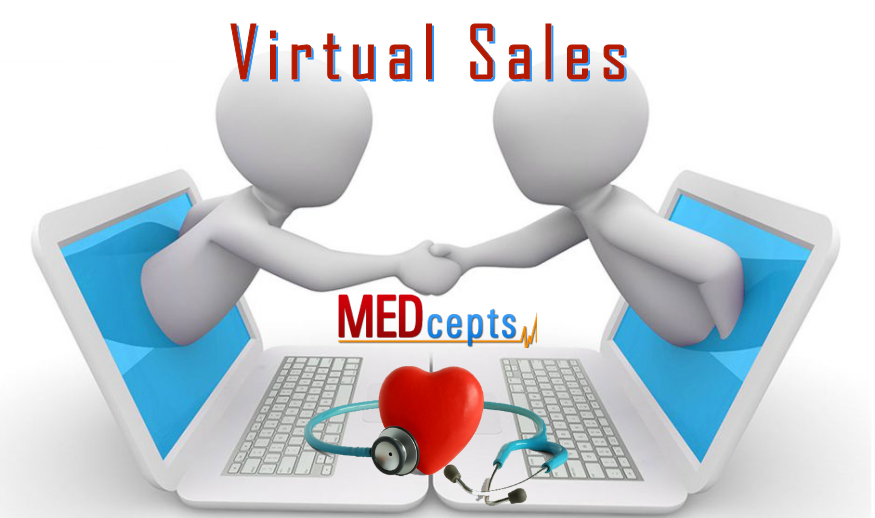 Virtual Sales in Medical sales is a growing trend. As we know, medical sales professionals are known for going from hospital to hospital, to physician office to physician office. In addition, medical sales reps routinely visit numerous other healthcare-related call points for face-to-face meetings and sales presentations on a daily basis.
Over the years in their sales capacity, they have established numerous relationships. Subsequently, sales reps have emailed, texted, and provided sales and educational material directly to many of their relationships. As a result, the transition to remote medical sales and virtual sales communications with their healthcare provider relationships wasn't as challenging as one might think.
In conclusion, if you think it's totally not possible for companies to have their sales reps transition to remote medical sales then take a look at some recognizable names, listed below, that have made adjustments for their field professionals during the pandemic.  These companies truly stepped outside the box and utilized the advanced technology we have come accustomed to over the years. Most importantly, many physicians jumped on board with transitioning and welcoming telehealth sales meetings. Of course, there were some companies that suspended all face-to-face meetings. Here are a few Tips for Building a Sales Team Pandemic Days or other Challenging Times – MedCepts
Remote and virtual sales will continue to grow post-pandemic as more and more companies expand and welcome the concept.
Bayer field sales representatives were all asked to work from home.
Bristol Myers Squibb limited customer-facing employees' interactions. They transitioned to "using remote technology to ensure continued support for healthcare professionals, patient care and access to our medicines."
GlaxoSmithKline, all employees in the U.S. "are working remotely if their duties allow. Our sales force is using technology to interact virtually with HCPs"
Johnson & Johnson– any office worker who can work from home has been asked to do so.
Pfizer customer-facing sales reps in the U.S. and Puerto Rico switched to virtual customer relationship tools to be in contact with healthcare providers and others.
Sanofi encouraged all field sales reps and office employees to work from home.  Sales reps will be "expected to leverage digital tools and platforms in lieu of face-to-face meetings to interact with customers."
Merck – "As needed, in many markets we have paused in-person interactions with health care providers and our field-based employees are working from home, including the U.S."
Novartis asked all U.S. employees to work from home "based on the nature of the work of some associates. It is not always feasible to work remotely. These associates will receive guidance specific to their role from their local leadership teams."